UnitedHealthcare is the healthcare delivery business of UnitedHealth Group, a health, and wellness company working to build a modern, high-performing healthcare system through better access, better pricing, better outcomes, and experiences.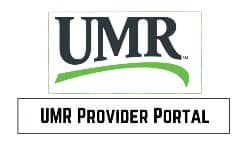 It should be noted that UnitedHealth Group also includes Optum, a data- and technology-driven healthcare company that helps individuals, partners, and healthcare providers improve their Health with the guidance and tools UMR Provider Portal needs.
UnitedHealthcare combines the talents of more than 125,000 people, who are at the heart of everything we do. Every day, we live our core values: Integrity, Compassion, Relationships, Innovation, and Fulfillment. We do this because we help provide simple experiences, and we are focused on our goal of increasing access to quality care at an affordable cost for all.
Empowering Health is our commitment to solving critical issues that impact people's health. We do this by helping to expand access to healthcare and by addressing the social determinants of health such as housing, food, and transport. Through philanthropic and business investments, innovation and volunteerism, we are making a difference, one person at a time.
We encourage diversity of perspectives and backgrounds. This drives us to create more innovative solutions and better outcomes for those we serve. UnitedHealthcare offers competitive health and wellness services, no matter where and when you work with us. In addition, a significant portion of the service cost is covered by us. There are a variety of flexible options available. It is possible to customize your service according to your needs. You may find that the ability to work from home can bring tremendous benefits in your personal and professional life.
As part of the country's largest healthcare company, we can all play an essential role in finding solutions to complex healthcare system challenges. As part of our Empowering Health initiative, we are committed to expanding healthcare access and serving individuals and families who are uninsured and underserved.